Studio 231
Studio 231
DESIGN. MAKE. COLLABORATE. PROTOTYPE. INVENT.
Studio 231, located on the second floor of the Rohrer College of Business, is a student-led and student-run experiential learning lab and makerspace for the Rowan community. Open to all students and faculty, Studio 231 is the first of its kind at Rowan and has become an interdisciplinary hub for collaboration, ideation, rapid prototyping and research.
Since its inception in 2017, student teams, faculty, and student/faculty partnerships have worked in the studio on a wide array of research and commercialization projects. Any student with an idea is welcome to use the space for free, including free assistance in designing and building prototypes.
Projects have ranged from redesigning the next generation of explosive screening wands for use in airports, to 3D printed masks used to combat COVID-19, to the development of pet prosthetics, to the creation of drone software for autonomous flight to aid first responders in crisis situations, to the development and prototyping of potentially industry-changing wearable technology.
We believe students will change the world…
You don't need to be an engineer to "create"
Experiential education is the key to true learning
There is no such thing as wrong answers
There are no problems, just opportunities 
Virtual and in-person project consultations are available for all students, faculty and staff. Appointments are required. Please email studio231@rowan.edu to schedule.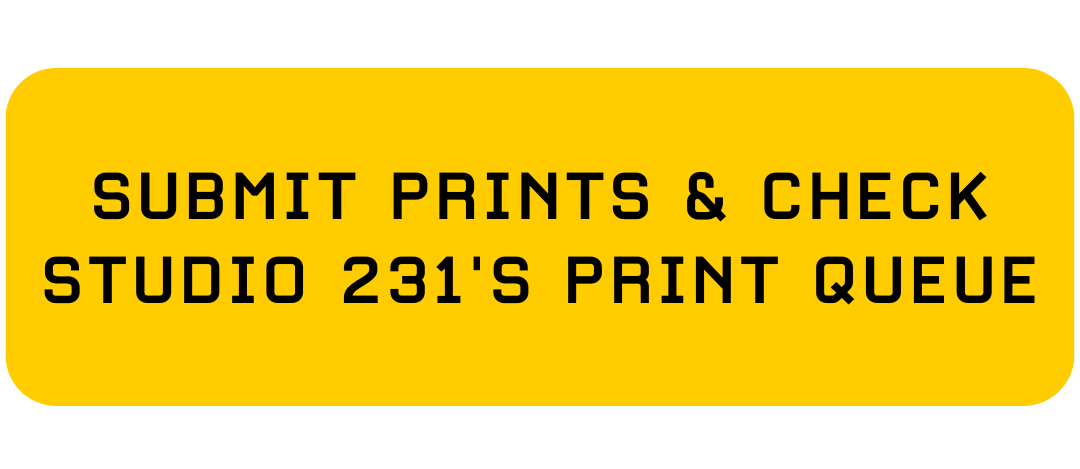 Want to learn more about Studio 231? Email studio231@rowan.edu.
Available Equipment & Services
Laser Cutting & Engraving

20in. x 18in. x 0.5in. build volume
Electronics Cart

Arduino
Raspberry Pi
Soldering
...and more 
Vinyl Cutting

Vinyl
Stickers
Shirts
...and more 
Low Res. Prototyping

Play-Doh
Lego
Hot Glue
Cardboard
Hand Tools
...and more